For your convenience we offer online appointment scheduling for many of our doctors and care providers
With thousands of doctors*, find the right provider close to where you live, work or play
We accept most major health insurance plans in the Kansas City area
Advanced Search
Browse by name, specialty and more. Choose "More Search Options" to filter by specialty and/or gender. Or call (816) 276-6405 to get connected to a physician. *HCA Midwest Health is Kansas City's largest network and recognized leader in healthcare.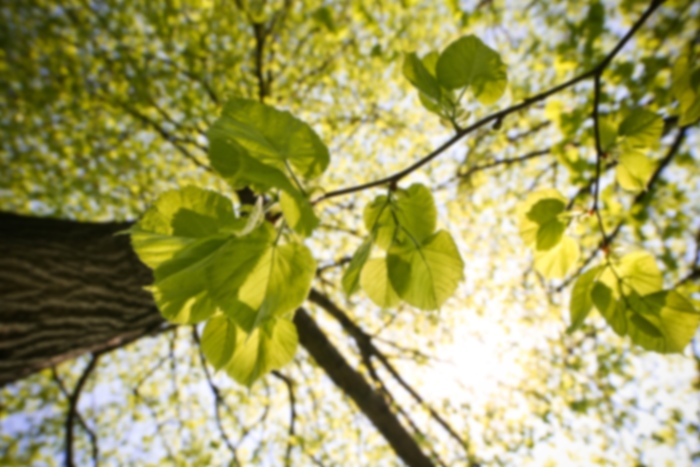 Aubree Remsburg,
CNM
Certified Nurse - Midwife
My journey to midwifery began with my work as a labor and delivery RN in both hospital and out of hospital settings. I learned how to be "with women" and fully realized what an honor it was to be a part of such a transformative moment in women's lives. As a nurse midwife, I provide evidence-based care and give women and families the information and resources they need to make fully informed decisions. This includes preconception care, prenatal care, guidance in labor and birth, preventative well woman care, contraception education and management, and treatment of minor gynecological complications. I have special interests in natural childbirth, nutrition, and wellness care and am always seeking out more information and knowledge to share with clients. I am a member of the American College of Nurse Midwives and of the Association of Women's Health, Obstetric and Neonatal Nurses. I earned my bachelor's degree in nursing at Missouri Southern State University and my master's degree in nursing from Frontier Nursing University.
AARP Medicare Complete through UnitedHealthcare HMO
Advantra Advantage (by Coventry) - HMO
Advantra Freedom (by Coventry) - PPO
Advantra Freedom Plus (by Coventry) - PPO
Aetna - HMO
Aetna - POS
Aetna - PPO
Aetna Better Health KS - HMO
Aetna HMO/PPO
Aetna
Allwell by HomeState Health - HMO
Allwell by Sunflower Health Plan - HMO
Ambetter by Home State Health Plan (MO) - EPO
Ambetter by Sunflower Health Plan (KS) - HMO
Beech Street/Viant (via Multi-Plan) - PPO
Blue Cross Blue Shield Of Kansas City
Blue Care - HMO
Blue Cross Blue Shield - Indemnity
Blue Cross Blue Shield Out of State
Blue Medicare Advantage Access - PPO
Blue Medicare Advantage Complete - HMO
Blue Medicare Advantage Plus - HMO
Blue Medicare Essential - PPO
Care Improvement Plus/XL Health - RPPO
Cigna - HMO
Cigna - POS
Cigna - PPO
Cigna Connect - EPO
Cigna HealthSpring Advantage HMO
Cigna HealthSpring Preferred - HMO
Cigna SureFit - EPO
Cigna SureFit - PPO
Coventry - HMO
Coventry - POS
Coventry - PPO
Coventry One - PPO
Coventry Select - HMO
Evercare (by UnitedHealthcare) - PPO
First Health PPO
Freedom Network - PPO
Freedom Network Select - PPO
HMCC PHO
Home State Health Plan (MO) - HMO
Humana
Humana POS
Humana - PPO
Humana - Choice - PPO
Humana Gold Choice - PFFS
Humana Gold Plus HMO
Kansas Health Advantage - SNP
Missouri Care (MO) - HMO
MO Medicare Select/AllyAlign - SNP
Multiplan - PPO
NHC Advantage/AllyAlign - SNP
Preferred Care Blue - PPO
Preferred Health Professionals - PPO
Private Healthcare Systems - PPO
Savility - POS
Sunflower State Health Plan (KS) - HMO
Tricare Prime/HealthNet
United AARP - PPO
United Evercare - PPO
United Healthcare - HMO
United Healthcare - POS
United Healthcare - PPO
United Secure Horizons - PPO
UnitedHealth Community Plan (KS) - HMO
UnitedHealth Community Plan (MO) - HMO
WellCare - PPO (HCA Employees)
Worker's Compensation - Aetna
Worker's Compensation - CCO/Rockport
Worker's Compensation - Comp Results
Worker's Compensation - Corvel
Worker's Compensation - First Health
Worker's Compensation - Premier
Annual Exam
Appointments
Birth Coach
Birth Control
Childbirth
Contraception Education and Management for Treatment of Minor Gynecologic Issues
Family Planning
Gynecology
Labor and Delivery
Labor and Delivery Care
Low Intervention Birth
Midwifery
Minor Gynecologic Issues
Natural Childbirth
Nitrous Oxide
Obstetrics
Pap Smear
Pre-Natal Care
Preconception Care
Pregnancy & Maternity Care
Preventative and Well Woman Care
Women's Wellness