For your convenience we offer online appointment scheduling for many of our doctors and care providers
With thousands of doctors*, find the right provider close to where you live, work or play
We accept most major health insurance plans in the Kansas City area
Advanced Search
Browse by name, specialty and more. Choose "More Search Options" to filter by specialty and/or gender. Or call (816) 276-6405 to get connected to a physician. *HCA Midwest Health is Kansas City's largest network and recognized leader in healthcare.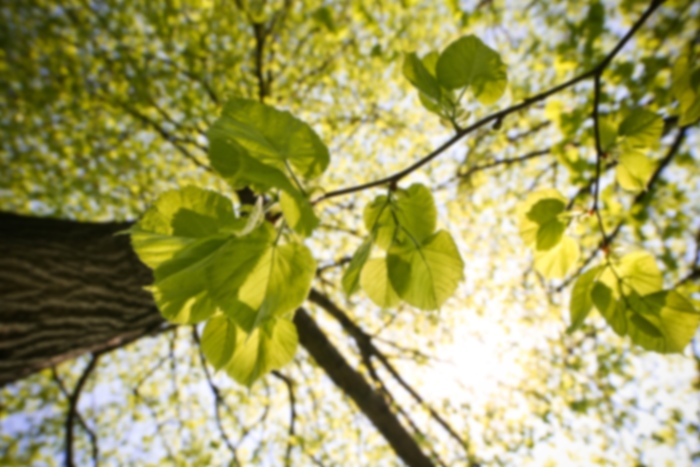 Jon D Schultz,
MD
Family Medicine - Sports Medicine
Dr. Jon Schultz is a board-certified family physician, fellowship-trained in sports medicine, practicing with Overland Park Surgical Specialists and Sports Medicine in Overland Park, Kan. He is affiliated with Overland Park Regional Medical Center. With nearly 20 years experience, Dr. Schultz possesses broad expertise in multiple areas of sports medicine. He has served as an assistant professor in the Department of Community & Family Medicine at the University of Missouri-Kansas City (UMKC), where he also was on the faculty for the Primary Care Sports Medicine Fellowship program. He teaches or has taught all levels of medical students and residents on areas such as concussion evaluation, spine injury management, upper extremity fracture management and much more, and has lectured and written extensively on topics in his field.

He also specializes in diagnostic and therapeutic musculoskeletal ultrasound and holds a Registered Musculoskeletal Ultrasonographer (RMSK) certification. Dr. Schultz has served as team physician at the professional, college and high school levels, including T-Bones baseball and UMKC athletics, and as event physician for the Kansas City Marathon, the Hospital Hill run and many other events . He currently acts as the Liaison to the Commission on Accreditation of Athletic Training Education for the American Academy of Family Physicians. Additionally, Dr. Schultz is a board member of the Kansas City Medical Society and was a board member and former president of the Student Athlete Foundation of Kansas. He is an active member of the Society of Teachers of Family Medicine, the American Medical Society of Sports Medicine, and the American Academy of Family Physicians.
First available appointment is on 11/25/19
First available appointment is on 11/25/19
AARP Medicare Complete through UnitedHealthcare HMO
Advantra Advantage (by Coventry) - HMO
Advantra Freedom (by Coventry) - PPO
Advantra Freedom Plus (by Coventry) - PPO
Aetna - HMO
Aetna - POS
Aetna - PPO
Aetna Better Health
Aetna Better Health KS - HMO
Aetna HMO/PPO
Aetna
Allwell by HomeState Health - HMO
Allwell by Sunflower Health Plan - HMO
Ambetter by Home State Health Plan (MO) - EPO
Ambetter by Sunflower Health Plan (KS) - HMO
Ambetter
Beech Street/Viant (via Multi-Plan) - PPO
Blue Cross Blue Shield Of Kansas City
Blue Care - HMO
Blue Cross Blue Shield - Indemnity
Blue Medicare Advantage Access - PPO
Blue Medicare Advantage Complete - HMO
Blue Medicare Advantage Plus - HMO
Blue Medicare Essential - PPO
Care Improvement Plus/XL Health - RPPO
CareSource
Cigna - HMO
Cigna - POS
Cigna - PPO
Cigna Connect - EPO
Cigna HealthSpring Advantage HMO
Cigna HealthSpring Preferred - HMO
Cigna SureFit - EPO
Cigna SureFit - PPO
Coventry - HMO
Coventry - POS
Coventry - PPO
Coventry One - PPO
Coventry Select - HMO
Evercare (by UnitedHealthcare) - PPO
First Health PPO
Freedom Network - PPO
Freedom Network Select - PPO
HMCC PHO
Home State Health Plan (MO) - HMO
Humana
Humana POS
Humana - PPO
Humana - Choice - PPO
Humana Gold Choice - PFFS
Humana Gold Plus HMO
Kansas Health Advantage - SNP
Missouri Care (MO) - HMO
MO Medicare Select/AllyAlign - SNP
Multiplan - PPO
NHC Advantage/AllyAlign - SNP
Preferred Care Blue - PPO
Preferred Health Professionals - PPO
Private Healthcare Systems - PPO
Savility - POS
Sunflower State Health Plan (KS) - HMO
Tricare Prime/HealthNet
United AARP - PPO
United Evercare - PPO
United Healthcare - HMO
United Healthcare - POS
United Healthcare - PPO
United Secure Horizons - PPO
UnitedHealth Community Plan (KS) - HMO
UnitedHealth Community Plan (MO) - HMO
WellCare - PPO (HCA Employees)
Worker's Compensation - Aetna
Worker's Compensation - CCO/Rockport
Worker's Compensation - Comp Results
Worker's Compensation - Corvel
Worker's Compensation - First Health
Worker's Compensation - Premier
Fracture
Orthopedics
Sports Injuries
Sports Injury
Sports Medicine
Sprain/Strain
Ultrasound