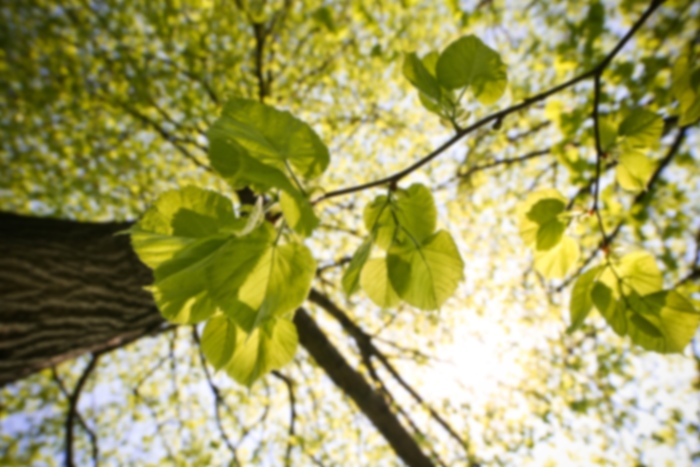 Blair Smith,
MD
Gynecologic Oncology
Dr. Blair Smith is a gynecologic oncologist with Sarah Cannon Cancer Institute at Research Medical Center. Her clinical expertise includes minimally invasive surgery, complex pelvic surgery, chemotherapy for the treatment of gynecologic cancers, and gynecologic cancer survivorship. She offers more than five years of experience and has been recognized with multiple awards for her compassionate care, community service, and clinical skills. Dr. Smith has written extensively for peer-reviewed publications and served as a reviewer herself for the American Journal of Obstetrics and Gynecology. She has also served on multiple professional committees for areas such as healthcare team communications, operations, quality improvement and patient safety, and disease specific groups, among others.
She is a member of the Gold Humanism Honor Society, International Gynecologic Cancer Society, American Association of Cancer Research, Society of Gynecologic Oncology, and American Congress of Obstetricians and Gynecologists. Her current research interests include robotic surgery, clinical outcomes, and geriatric gynecologic oncology. Additionally, Dr. Smith is committed to both resident and medical student education at University of Missouri, Kansas City.
Care Philosophy
I believe the best cancer care is delivered by a team including the patient, family, physicians, and many healthcare members who have a unified goal of doing what's best for the individual patient physically, emotionally, and spiritually. I treat each patient with honesty, compassion, and patience and hope to empower every woman to be active in their own care while knowing that I will support them along the way.
AARP Medicare Complete through UnitedHealthcare HMO
Advantra Advantage (by Coventry) - HMO
Advantra Freedom (by Coventry) - PPO
Advantra Freedom Plus (by Coventry) - PPO
Aetna - HMO
Aetna - POS
Aetna - PPO
Aetna Better Health KS - HMO
Aetna HMO/PPO
Aetna
Allwell by HomeState Health - HMO
Allwell by Sunflower Health Plan - HMO
Ambetter by Home State Health Plan (MO) - EPO
Ambetter by Sunflower Health Plan (KS) - HMO
Beech Street/Viant (via Multi-Plan) - PPO
Blue Cross Blue Shield Of Kansas City
Blue Care - HMO
Blue Cross Blue Shield - Indemnity
Blue Medicare Advantage Access - PPO
Blue Medicare Advantage Complete - HMO
Blue Medicare Advantage Plus - HMO
Blue Medicare Essential - PPO
Care Improvement Plus/XL Health - RPPO
Cigna - HMO
Cigna - POS
Cigna - PPO
Cigna Connect - EPO
Cigna HealthSpring Advantage HMO
Cigna HealthSpring Preferred - HMO
Cigna SureFit - EPO
Cigna SureFit - PPO
Coventry - HMO
Coventry - POS
Coventry - PPO
Coventry One - PPO
Coventry Select - HMO
Evercare (by UnitedHealthcare) - PPO
First Health PPO
Freedom Network - PPO
Freedom Network Select - PPO
HMCC PHO
Home State Health Plan (MO) - HMO
Humana
Humana POS
Humana - PPO
Humana - Choice - PPO
Humana Gold Choice - PFFS
Humana Gold Plus HMO
Kansas Health Advantage - SNP
Missouri Care (MO) - HMO
MO Medicare Select/AllyAlign - SNP
Multiplan - PPO
NHC Advantage/AllyAlign - SNP
Preferred Care Blue - PPO
Preferred Health Professionals - PPO
Private Healthcare Systems - PPO
Savility - POS
Sunflower State Health Plan (KS) - HMO
Tricare Prime/HealthNet
United AARP - PPO
United Evercare - PPO
United Healthcare - HMO
United Healthcare - POS
United Healthcare - PPO
United Secure Horizons - PPO
UnitedHealth Community Plan (KS) - HMO
UnitedHealth Community Plan (MO) - HMO
WellCare - PPO (HCA Employees)
Worker's Compensation - Aetna
Worker's Compensation - CCO/Rockport
Worker's Compensation - Comp Results
Worker's Compensation - Corvel
Worker's Compensation - First Health
Worker's Compensation - Premier
Cervical Cancer
Chemotherapy
Clinical Trials
Endometrial Cancer
Female Cancer
Female Reproductive Cancer
Geriatric
Gestational Trophoblastic Disease
Gestational Trophoblastic Neoplasm
Gynecologic Cancer
Gynecologic Oncologist
Gynecology
Minimally-Invasive Surgery
Ovarian Cancer
Palliative Care
Pelvic Cancer
Peritoneal Cancer
Radiation Therapy
Robotic Surgery
Uterine Cancer
Uterine Sarcoma
Vaginal Cancer
Vulvar Cancer