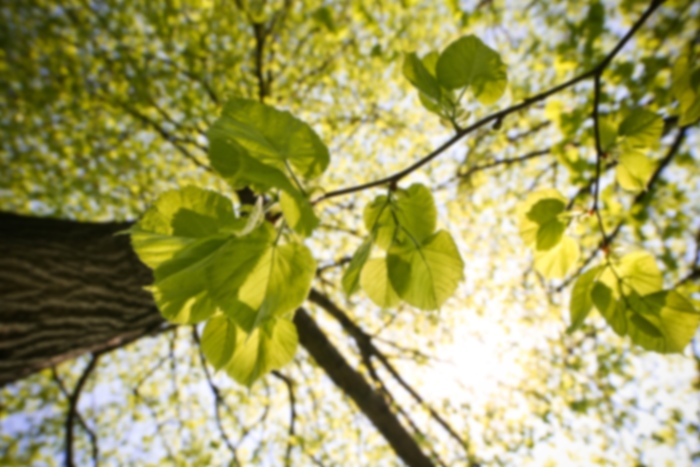 Brian Friedman,
MD
Interventional Cardiology
Dr. Brian M. Friedman is a board certified interventional cardiologist with Midwest Heart and Vascular Specialists in Olathe and Overland Park, Kansas. Dr. Friedman is affiliated with Menorah Medical Center and Overland Park Regional Medical Center. With more than 30 years of experience, Dr. Friedman treats a wide spectrum of cardiovascular conditions which include chest pain (angina), heart attacks, cardiomyopathy, congestive heart failure, valvular heart disease, venous disease (varicose veins), peripheral arterial disease, pericardial disease, arrhythmias (including atrial fibrillation), hypertension and hypercholesterolemia. He performs a number of procedures which include: cardiac catheterization, coronary angioplasty and stent implantation, pacemaker implantation, pericardiocentesis, venous ablation and phlebectomy. He has a broad experience in reading and interpreting electrocardiograms, stress tests, echocardiograms, nuclear studies and venous duplex examinations. He has received professional honors with recognition as one of Kansas City's Top Doctors and Outstanding Teaching Awards while on the Cardiology Faculty at KU Medical Center.
He was an investigator in a number of Research Trials and has published numerous scientific papers in peer reviewed journals and presented at local and national meetings. He is a Fellow of the American College of Cardiology.
Care Philosophy
To provide a patient centered approach of comprehensive, knowledgeable and compassionate cardiovascular care from "Prevention to Intervention".
AARP Medicare Complete through UnitedHealthcare HMO
Advantra Advantage (by Coventry) - HMO
Advantra Freedom (by Coventry) - PPO
Advantra Freedom Plus (by Coventry) - PPO
Aetna - HMO
Aetna - POS
Aetna - PPO
Aetna Better Health KS - HMO
Aetna HMO/PPO
Aetna
Allwell by HomeState Health - HMO
Allwell by Sunflower Health Plan - HMO
Ambetter by Home State Health Plan (MO) - EPO
Ambetter by Sunflower Health Plan (KS) - HMO
Beech Street/Viant (via Multi-Plan) - PPO
Blue Cross Blue Shield Of Kansas City
Blue Care - HMO
Blue Cross Blue Shield - Indemnity
Blue Medicare Advantage Access - PPO
Blue Medicare Advantage Complete - HMO
Blue Medicare Advantage Plus - HMO
Blue Medicare Essential - PPO
Care Improvement Plus/XL Health - RPPO
Cigna - HMO
Cigna - POS
Cigna - PPO
Cigna Connect - EPO
Cigna HealthSpring Advantage HMO
Cigna HealthSpring Preferred - HMO
Cigna SureFit - EPO
Cigna SureFit - PPO
Coventry - HMO
Coventry - POS
Coventry - PPO
Coventry One - PPO
Coventry Select - HMO
Evercare (by UnitedHealthcare) - PPO
First Health PPO
Freedom Network - PPO
Freedom Network Select - PPO
HMCC PHO
Home State Health Plan (MO) - HMO
Humana
Humana POS
Humana - PPO
Humana - Choice - PPO
Humana Gold Choice - PFFS
Humana Gold Plus HMO
Kansas Health Advantage - SNP
Missouri Care (MO) - HMO
MO Medicare Select/AllyAlign - SNP
Multiplan - PPO
NHC Advantage/AllyAlign - SNP
Preferred Care Blue - PPO
Preferred Health Professionals - PPO
Private Healthcare Systems - PPO
Savility - POS
Sunflower State Health Plan (KS) - HMO
Tricare Prime/HealthNet
United AARP - PPO
United Evercare - PPO
United Healthcare - HMO
United Healthcare - POS
United Healthcare - PPO
United Secure Horizons - PPO
UnitedHealth Community Plan (KS) - HMO
UnitedHealth Community Plan (MO) - HMO
WellCare - PPO (HCA Employees)
Worker's Compensation - Aetna
Worker's Compensation - CCO/Rockport
Worker's Compensation - Comp Results
Worker's Compensation - Corvel
Worker's Compensation - First Health
Worker's Compensation - Premier
AARP Medicare Complete through UnitedHealthcare HMO
Advantra Advantage (by Coventry) - HMO
Advantra Freedom (by Coventry) - PPO
Advantra Freedom Plus (by Coventry) - PPO
Aetna - HMO
Aetna - POS
Aetna - PPO
Aetna Better Health KS - HMO
Aetna HMO/PPO
Aetna
Allwell by HomeState Health - HMO
Allwell by Sunflower Health Plan - HMO
Ambetter by Home State Health Plan (MO) - EPO
Ambetter by Sunflower Health Plan (KS) - HMO
Beech Street/Viant (via Multi-Plan) - PPO
Blue Cross Blue Shield Of Kansas City
Blue Care - HMO
Blue Cross Blue Shield - Indemnity
Blue Medicare Advantage Access - PPO
Blue Medicare Advantage Complete - HMO
Blue Medicare Advantage Plus - HMO
Blue Medicare Essential - PPO
Care Improvement Plus/XL Health - RPPO
Cigna - HMO
Cigna - POS
Cigna - PPO
Cigna Connect - EPO
Cigna HealthSpring Advantage HMO
Cigna HealthSpring Preferred - HMO
Cigna SureFit - EPO
Cigna SureFit - PPO
Coventry - HMO
Coventry - POS
Coventry - PPO
Coventry One - PPO
Coventry Select - HMO
Evercare (by UnitedHealthcare) - PPO
First Health PPO
Freedom Network - PPO
Freedom Network Select - PPO
HMCC PHO
Home State Health Plan (MO) - HMO
Humana
Humana POS
Humana - PPO
Humana - Choice - PPO
Humana Gold Choice - PFFS
Humana Gold Plus HMO
Kansas Health Advantage - SNP
Missouri Care (MO) - HMO
MO Medicare Select/AllyAlign - SNP
Multiplan - PPO
NHC Advantage/AllyAlign - SNP
Preferred Care Blue - PPO
Preferred Health Professionals - PPO
Private Healthcare Systems - PPO
Savility - POS
Sunflower State Health Plan (KS) - HMO
Tricare Prime/HealthNet
United AARP - PPO
United Evercare - PPO
United Healthcare - HMO
United Healthcare - POS
United Healthcare - PPO
United Secure Horizons - PPO
UnitedHealth Community Plan (KS) - HMO
UnitedHealth Community Plan (MO) - HMO
WellCare - PPO (HCA Employees)
Worker's Compensation - Aetna
Worker's Compensation - CCO/Rockport
Worker's Compensation - Comp Results
Worker's Compensation - Corvel
Worker's Compensation - First Health
Worker's Compensation - Premier
Angina
Arrhythmias
Atrial Fibrillation
Atrial Flutter
Bradycardia
Cardiac Dysrhythmia
Cardiomyopathy
Cardiovascular Conditions
Chest Pain
Congestive Heart Failure
Coronary Angioplasty
Coronary Artery Disease
Echocardiograms
Echocardiography
Electrocardiography
Heart Attack
Heart Block
Holter and Event Monitor Interpretation
Hypercholesterolemia
Hypertension
Left and Right Cardiac Catheterization
LINQ Implantation
Nuclear Cardiology
Nuclear Studies
Pacemaker Implantation
Pericardial Disease
Pericardiocentesis
Peripheral Arterial Disease
Peripheral Vascular Disease
Premature Atrial Contractions (PACs)
Premature Ventricular Contractions (PVCs)
Reading and Interpreting Electrocardiograms
Stent Implantation
Stress Tests
Supraventricular Tachycardia
Transesophageal Echocardiography
Valvular Heart Disease
Varicose Veins
Vascular Disease
Vein Clinic
Vein Treatment
Venous Ablation And Phlebectomy
Venous Disease
Venous Duplex Examinations Cardiac Catheterization
Ventricular Tachycardia
AARP Medicare Complete through UnitedHealthcare HMO
Advantra Advantage (by Coventry) - HMO
Advantra Freedom (by Coventry) - PPO
Advantra Freedom Plus (by Coventry) - PPO
Aetna - HMO
Aetna - POS
Aetna - PPO
Aetna Better Health KS - HMO
Aetna HMO/PPO
Aetna
Allwell by HomeState Health - HMO
Allwell by Sunflower Health Plan - HMO
Ambetter by Home State Health Plan (MO) - EPO
Ambetter by Sunflower Health Plan (KS) - HMO
Beech Street/Viant (via Multi-Plan) - PPO
Blue Cross Blue Shield Of Kansas City
Blue Care - HMO
Blue Cross Blue Shield - Indemnity
Blue Medicare Advantage Access - PPO
Blue Medicare Advantage Complete - HMO
Blue Medicare Advantage Plus - HMO
Blue Medicare Essential - PPO
Care Improvement Plus/XL Health - RPPO
Cigna - HMO
Cigna - POS
Cigna - PPO
Cigna Connect - EPO
Cigna HealthSpring Advantage HMO
Cigna HealthSpring Preferred - HMO
Cigna SureFit - EPO
Cigna SureFit - PPO
Coventry - HMO
Coventry - POS
Coventry - PPO
Coventry One - PPO
Coventry Select - HMO
Evercare (by UnitedHealthcare) - PPO
First Health PPO
Freedom Network - PPO
Freedom Network Select - PPO
HMCC PHO
Home State Health Plan (MO) - HMO
Humana
Humana POS
Humana - PPO
Humana - Choice - PPO
Humana Gold Choice - PFFS
Humana Gold Plus HMO
Kansas Health Advantage - SNP
Missouri Care (MO) - HMO
MO Medicare Select/AllyAlign - SNP
Multiplan - PPO
NHC Advantage/AllyAlign - SNP
Preferred Care Blue - PPO
Preferred Health Professionals - PPO
Private Healthcare Systems - PPO
Savility - POS
Sunflower State Health Plan (KS) - HMO
Tricare Prime/HealthNet
United AARP - PPO
United Evercare - PPO
United Healthcare - HMO
United Healthcare - POS
United Healthcare - PPO
United Secure Horizons - PPO
UnitedHealth Community Plan (KS) - HMO
UnitedHealth Community Plan (MO) - HMO
WellCare - PPO (HCA Employees)
Worker's Compensation - Aetna
Worker's Compensation - CCO/Rockport
Worker's Compensation - Comp Results
Worker's Compensation - Corvel
Worker's Compensation - First Health
Worker's Compensation - Premier
Angina
Arrhythmias
Atrial Fibrillation
Atrial Flutter
Bradycardia
Cardiac Dysrhythmia
Cardiomyopathy
Cardiovascular Conditions
Chest Pain
Congestive Heart Failure
Coronary Angioplasty
Coronary Artery Disease
Echocardiograms
Echocardiography
Electrocardiography
Heart Attack
Heart Block
Holter and Event Monitor Interpretation
Hypercholesterolemia
Hypertension
Left and Right Cardiac Catheterization
LINQ Implantation
Nuclear Cardiology
Nuclear Studies
Pacemaker Implantation
Pericardial Disease
Pericardiocentesis
Peripheral Arterial Disease
Peripheral Vascular Disease
Premature Atrial Contractions (PACs)
Premature Ventricular Contractions (PVCs)
Reading and Interpreting Electrocardiograms
Stent Implantation
Stress Tests
Supraventricular Tachycardia
Transesophageal Echocardiography
Valvular Heart Disease
Varicose Veins
Vascular Disease
Vein Clinic
Vein Treatment
Venous Ablation And Phlebectomy
Venous Disease
Venous Duplex Examinations Cardiac Catheterization
Ventricular Tachycardia