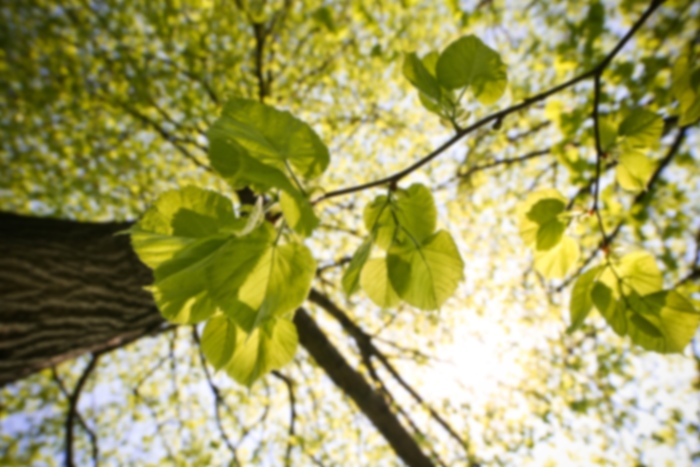 Fran Hardaway,
MD
Neurological Surgery
Dr. Frances "Fran" Hardaway is a neurosurgeon with Midwest Neuroscience Institute in Kansas City, Mo. She is affiliated with Research Medical Center. Dr. Hardaway is an active researcher with participation in multiple studies in her field. She has also authored numerous professional papers, posters and abstracts on such topics including Trigeminal Neuralgia, Deep Brain Stimulation, and neurosurgical treatment of chronic pain disorders. Dr. Hardaway has received recognition for her academic achievements over the course of her studies and continues to be extremely active in continuing education to ensure her patients have access to the latest advances and knowledge in neurosurgery. While she practices a broad range of neurosurgical procedures on patients with many different conditions, she focuses her practice on epilepsy surgery, brain mapping for tumors and epilepsy, and the treatment of pain disorders, chronic pain, and movement disorders. She is a member of the American Association of Neurological Surgeons, Congress of Neurological Surgeons, and the North American Neuromodulation Society.
Care Philosophy
I work with a network of doctors who work to find individualized treatment plans for each patient using a multidisciplinary approach. I offer a wide variety of treatment options and strive to find long-term solutions using the most current and evidence-based treatment options available today in conjunction with the patient's wishes.
Coventry Health Care Plans
Medicaid
Medicare
Back Surgery
Brain Surgery
Brain Tumor
Brain Tumor Surgery
Brain Tumor, Awake Mapping
Carpal Tunnel / Ulnar Nerve Release
Carpal Tunnel Surgery
Carpal Tunnel Syndrome
Cervical Disc Surgery
Cervical Disease
Cervical Radiculopathy
Cervical Spondylosis
Chiari Malformation
Chronic Back Pain
Chronic Lower Abdominal Pain
Chronic Pain Conditions
Chronic Pelvic Pain
Chronic Regional Pain Syndrome
Complex Spine Surgery
Cranio-cervical Junction Pathology
Craniotomy
Degenerative Spine Disease
Disc Herniation
Discectomy
Endoscopic Pituitary Surgery
Epilepsy
Epilepsy Surgery
Essential Tremor
Facial Pain
General Neurological Conditions
Glossopharyngeal Neuralgia
Head Injuries
Ilioinguinal Neuralgia
Laminectomy
Laminectomy Laminoplasty Laminotomy
Lumbar Spine Disease
Metastatic Spinal Tumors
Microdiscectomy
Minimally Invasive Spine Surgery
Neuro Surgery
Parkinsons Disease
Pituitary Surgery
Pituitary Tumor Surgery
Robotic Assisted Spinal Surgery
Spasticity
Spinal Column Tumors
Spinal Cord Stimulation
Spinal Cord Tumors
Spinal Fusion
Spinal Instrumentation
Spinal Navigation Surgery
Spinal Oncology
Spinal Revision Surgery
Spinal Stenosis
Spinal Surgery
Spinal Tumor Surgery
Spinal Tumors
Spine Fusion
Spine Instrumentation
Sports-Related Spinal Injuries & Fractures
Thoracic Disease
Traumatic Spinal Fractures
Traumatic Spinal Injuries
Trigeminal Neuralgia
Ulnar Neuropathy
Vagal Nerve Stimulation
Back Surgery
Brain Surgery
Brain Tumor
Brain Tumor Surgery
Brain Tumor, Awake Mapping
Carpal Tunnel / Ulnar Nerve Release
Carpal Tunnel Surgery
Carpal Tunnel Syndrome
Cervical Disc Surgery
Cervical Disease
Cervical Radiculopathy
Cervical Spondylosis
Chiari Malformation
Chronic Back Pain
Chronic Lower Abdominal Pain
Chronic Pain Conditions
Chronic Pelvic Pain
Chronic Regional Pain Syndrome
Complex Spine Surgery
Cranio-cervical Junction Pathology
Craniotomy
Degenerative Spine Disease
Disc Herniation
Discectomy
Endoscopic Pituitary Surgery
Epilepsy
Epilepsy Surgery
Essential Tremor
Facial Pain
General Neurological Conditions
Glossopharyngeal Neuralgia
Head Injuries
Ilioinguinal Neuralgia
Laminectomy
Laminectomy Laminoplasty Laminotomy
Lumbar Spine Disease
Metastatic Spinal Tumors
Microdiscectomy
Minimally Invasive Spine Surgery
Neuro Surgery
Parkinsons Disease
Pituitary Surgery
Pituitary Tumor Surgery
Robotic Assisted Spinal Surgery
Spasticity
Spinal Column Tumors
Spinal Cord Stimulation
Spinal Cord Tumors
Spinal Fusion
Spinal Instrumentation
Spinal Navigation Surgery
Spinal Oncology
Spinal Revision Surgery
Spinal Stenosis
Spinal Surgery
Spinal Tumor Surgery
Spinal Tumors
Spine Fusion
Spine Instrumentation
Sports-Related Spinal Injuries & Fractures
Thoracic Disease
Traumatic Spinal Fractures
Traumatic Spinal Injuries
Trigeminal Neuralgia
Ulnar Neuropathy
Vagal Nerve Stimulation