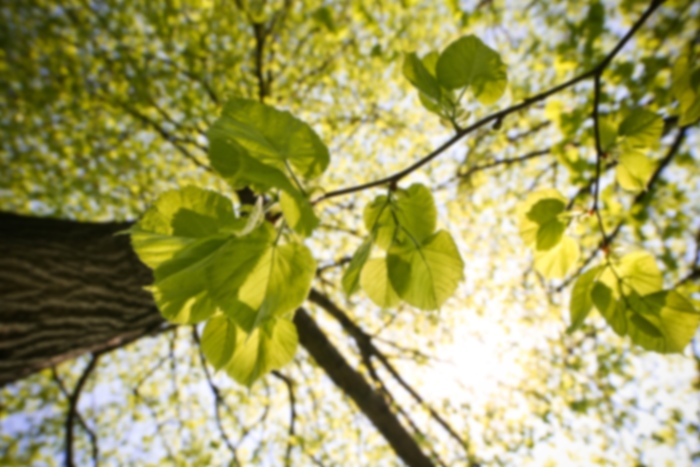 Jaswinder Singh,
MD
Medical Oncology
Jaswinder Singh, MD is a hematologist-oncologist who is also holds board-certification in internal medicine. Dr. Singh has dedicated his career to the improvement of the lives with those diagnosed with cancer. He has a specific interest in complex GI (gastrointestinal) cancers. He has been a key leader for the Liver and Pancreas tumor board which oversees the treatment planning for hundreds of patients annually.
In the years he has been at a physician at Research Medical Center, he has previously served as a Medical Director for the Clinical Trials Program. Dr. Singh remains an advocate for clinical trials for the benefit of the patient and the elevation of therapies in the future. He also continues to support research through multiple publications of his own research along with sponsored protocols. His work in the areas of solid tumor diagnostics has also led to the increased utilization of molecular profiling across multiple patient populations, thereby identifying future and potential therapeutic avenues for patient care.
Prior to joining Sarah Cannon at HCA Midwest Health, Dr. Singh completed his hematology-oncology fellowship at the University of Kansas Medical Center. Dr. Singh received his medical degree from Medical College, Chandigarh in India and served an internal medicine residency at Mount Sinai VA Medical Center in New York.
Care Philosophy
As a member of Physician Services Group, Dr. Singh sees the value of a collaborative environment where he can consult others with expertise in various areas of medicine and does not hesitate to recommend his patients seek out a second opinion. The ability to see the care of an individual patient as a team approach allows patients to receive the best available care.

When asked how he views his practice and how he approaches the care of patients and their families, Dr. Singh responded, "I strive every day to be compassionate in the care that I bring the patient. I explain that they are now part of my family. I will give them the same advice and care that I would my own family members. I will walk through the journey of cancer with them. It is my duty and what I am supposed to do for them."
No appointments available for selected appointment type.
Anemia
Biopsies
Blood Diseases - Disorders
Bone Marrow Aspiration
Bone Marrow Biopsy
Bone Marrow Disorders
Breast Cancer
Cancer
Cancer Care
Cancer Consultations
Cancer Counseling
Cancer Pain Management
Cancer Treatment (Oncology) Complications
Chemotherapeutic Agents
Chemotherapy
Colorectal (Colon) Cancer
Colorectal Cancer
Head Cancer
Hematologic Disorder Treatment
Hematologic Malignancies
Hematology
Hematology or Oncology
Intrathecal Chemotherapy
Leukemia
Liver
Lung Cancer
Lymphoma
Malignancy
Melanoma
Melanoma (Skin Cancer)
Multiple Myeloma
Neck Cancer
Non-Hodgkin's Lymphoma
Oral Cancer
Pancreatic Cancer
PET Scan (Positron Emission Tomography)
Prostate Cancer
Radiation Therapy
Skin Cancer
Spinal Cord Tumors
Thyroid Cancer
Anemia
Biopsies
Blood Diseases - Disorders
Bone Marrow Aspiration
Bone Marrow Biopsy
Bone Marrow Disorders
Breast Cancer
Cancer
Cancer Care
Cancer Consultations
Cancer Counseling
Cancer Pain Management
Cancer Treatment (Oncology) Complications
Chemotherapeutic Agents
Chemotherapy
Colorectal (Colon) Cancer
Colorectal Cancer
Head Cancer
Hematologic Disorder Treatment
Hematologic Malignancies
Hematology
Hematology or Oncology
Intrathecal Chemotherapy
Leukemia
Liver
Lung Cancer
Lymphoma
Malignancy
Melanoma
Melanoma (Skin Cancer)
Multiple Myeloma
Neck Cancer
Non-Hodgkin's Lymphoma
Oral Cancer
Pancreatic Cancer
PET Scan (Positron Emission Tomography)
Prostate Cancer
Radiation Therapy
Skin Cancer
Spinal Cord Tumors
Thyroid Cancer
Anemia
Biopsies
Blood Diseases - Disorders
Bone Marrow Aspiration
Bone Marrow Biopsy
Bone Marrow Disorders
Breast Cancer
Cancer
Cancer Care
Cancer Consultations
Cancer Counseling
Cancer Pain Management
Cancer Treatment (Oncology) Complications
Chemotherapeutic Agents
Chemotherapy
Colorectal (Colon) Cancer
Colorectal Cancer
Head Cancer
Hematologic Disorder Treatment
Hematologic Malignancies
Hematology
Hematology or Oncology
Intrathecal Chemotherapy
Leukemia
Liver
Lung Cancer
Lymphoma
Malignancy
Melanoma
Melanoma (Skin Cancer)
Multiple Myeloma
Neck Cancer
Non-Hodgkin's Lymphoma
Oral Cancer
Pancreatic Cancer
PET Scan (Positron Emission Tomography)
Prostate Cancer
Radiation Therapy
Skin Cancer
Spinal Cord Tumors
Thyroid Cancer