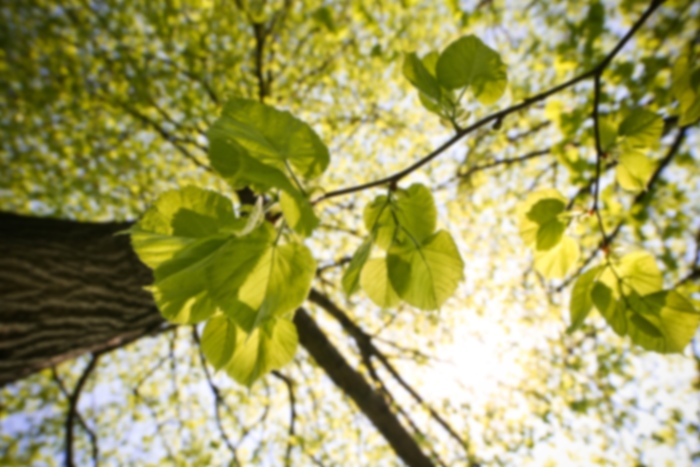 Jeffrey W Cameron,
MD
Vascular Surgery
Recognized as a 2019 Top Doctor.
Dr. Jeffrey Cameron attended medical school and completed his residency at the University of Kansas Medical Center. Dr. Cameron has been honored by the National Deans List, the Eastern Star Scholarship, the Dr. Howard A Matzke Award for Outstanding Achievement in Anatomy, the Karl Youngstrom Award, the Lange Book Award and the Lambda Sigma Honor Society. He is board-certified in surgery.
Care Philosophy
I am a member of Midwest Physicians, an integrated, multi-specialty group that strives to provide high quality, compassionate healthcare in a caring, affordable, timely and accessible manner. Our doctors collaborate with patients, their physician colleagues and other healthcare professionals to help ensure each patient's individual healthcare needs are met.
Accepts most insurance. Contact your insurance provider for coverage information
Abdominal Aortic Aneurysm
Aneurysm Stenting
Aneurysms
Arterial Angioplasty - Stenting
Blood Vessel Injury
Buergers Disease
Carotid Artery Disease
Carotid Endarterectomy
Carotid Surgery
Colon Cancer
Colorectal Cancer
Complex Hernia
Dialysis Access Procedures
Endovascular Aneurysm Repair
Endovenous Laser Treatment Varicose Veins
Gall Bladder Disease
Hernia
Liver Cancer
Melanoma
PAD
Pancreatic Cancer
Peripheral Angioplasty
Peripheral Artery Disease
Peripheral Vascular Bypass Surgery (Lower Extremity Bypass)
Poor Circulation
Sclerotherapy
Thyroid Cancer
Ulcers
Varicose Vein Surgery
Vascular Access
Vascular Non-Invasive Studies
Vascular Stents
Vascular Surgery
Vascular Ultrasound Studies
Wounds
AARP Medicare Complete through UnitedHealthcare HMO
Advantra Advantage (by Coventry) - HMO
Advantra Freedom (by Coventry) - PPO
Advantra Freedom Plus (by Coventry) - PPO
Aetna - HMO
Aetna - POS
Aetna - PPO
Aetna Better Health KS - HMO
Aetna HMO/PPO
Aetna
Allwell by HomeState Health - HMO
Allwell by Sunflower Health Plan - HMO
Ambetter by Home State Health Plan (MO) - EPO
Ambetter by Sunflower Health Plan (KS) - HMO
Beech Street/Viant (via Multi-Plan) - PPO
Blue Cross Blue Shield Of Kansas City
Blue Care - HMO
Blue Cross Blue Shield - Indemnity
Blue Medicare Advantage Access - PPO
Blue Medicare Advantage Complete - HMO
Blue Medicare Advantage Plus - HMO
Blue Medicare Essential - PPO
Care Improvement Plus/XL Health - RPPO
Cigna - HMO
Cigna - POS
Cigna - PPO
Cigna Connect - EPO
Cigna HealthSpring Advantage HMO
Cigna HealthSpring Preferred - HMO
Cigna SureFit - EPO
Cigna SureFit - PPO
Coventry - HMO
Coventry - POS
Coventry - PPO
Coventry One - PPO
Coventry Select - HMO
Evercare (by UnitedHealthcare) - PPO
First Health PPO
Freedom Network - PPO
Freedom Network Select - PPO
HMCC PHO
Home State Health Plan (MO) - HMO
Humana
Humana POS
Humana - PPO
Humana - Choice - PPO
Humana Gold Choice - PFFS
Humana Gold Plus HMO
Kansas Health Advantage - SNP
Missouri Care (MO) - HMO
MO Medicare Select/AllyAlign - SNP
Multiplan - PPO
NHC Advantage/AllyAlign - SNP
Preferred Care Blue - PPO
Preferred Health Professionals - PPO
Private Healthcare Systems - PPO
Savility - POS
Sunflower State Health Plan (KS) - HMO
Tricare Prime/HealthNet
United AARP - PPO
United Evercare - PPO
United Healthcare - HMO
United Healthcare - POS
United Healthcare - PPO
United Secure Horizons - PPO
UnitedHealth Community Plan (KS) - HMO
UnitedHealth Community Plan (MO) - HMO
WellCare - PPO (HCA Employees)
Worker's Compensation - Aetna
Worker's Compensation - CCO/Rockport
Worker's Compensation - Comp Results
Worker's Compensation - Corvel
Worker's Compensation - First Health
Worker's Compensation - Premier
Abdominal Aortic Aneurysm
Aneurysm Stenting
Aneurysms
Arterial Angioplasty - Stenting
Blood Vessel Injury
Buergers Disease
Carotid Artery Disease
Carotid Endarterectomy
Carotid Surgery
Colon Cancer
Colorectal Cancer
Complex Hernia
Dialysis Access Procedures
Endovascular Aneurysm Repair
Endovenous Laser Treatment Varicose Veins
Gall Bladder Disease
Hernia
Liver Cancer
Melanoma
PAD
Pancreatic Cancer
Peripheral Angioplasty
Peripheral Artery Disease
Peripheral Vascular Bypass Surgery (Lower Extremity Bypass)
Poor Circulation
Sclerotherapy
Thyroid Cancer
Ulcers
Varicose Vein Surgery
Vascular Access
Vascular Non-Invasive Studies
Vascular Stents
Vascular Surgery
Vascular Ultrasound Studies
Wounds