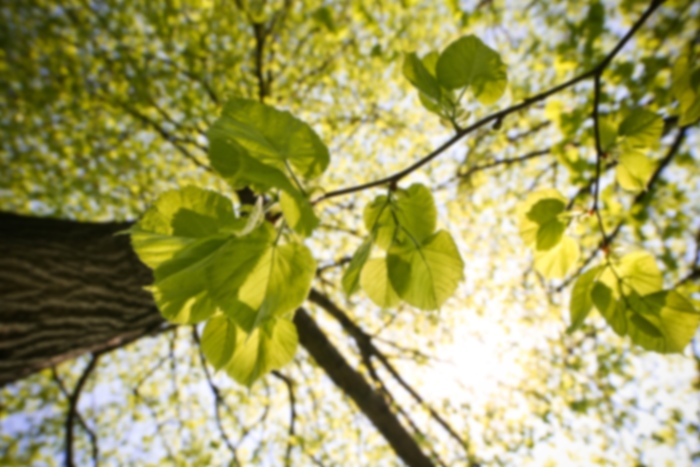 Kimberly Swan,
MD
Obstetrics and Gynecology
Dr. Kimberly Swan is a board-certified ObGyn with Midwest Women's Healthcare Specialists in Kansas City, Mo. She is affiliated with Research Medical Center. Dr. Swan has fellowship training and extensive expertise in gynecological laparoscopic (minimally invasive) procedures as well as general surgeries. Throughout her additional years of training and experience she has become an expert in endometriosis and fibroids. She has developed both the clinical and surgical skills to manage the most complex cases. Her expertise encompasses minimally invasive general gynecologic surgery, cervical conization, colposcopy, hysterectomy, hysteroscopy, laparoscopy, tubal ligation, and endometrial ablation. She has lectured both nationally and internationally and written extensively complex benign gynecology. Prior to joining her practice, Dr. Swan served as an associate professor in the Department of Obstetrics & Gynecology at the University of Kansas School of Medicine, a position for which she was honored as an Outstanding Educator numerous times. She serves on a number of professional leadership committees, holding oversight positions in areas such as clinical excellence, multidisciplinary robotics and education. She is a member of the American Association of Gynecologic Laparoscopy and the Association of Professors of Obstetrics and Gynecology, and is a fellow of the American College of Obstetrics and Gynecology and the American College of Surgeons.
Care Philosophy
Dealing with complex benign gynecology calls for the ability to instill hope in patients when they need it the most. Dr. Swan recognizes the immense toll these disease (endometriosis, fibroids and pelvic adhesive disease) can have on a patient and their family. She believes in helping to build a team of experts around patients and providing medical and surgical management as appropriate for each situation.
AARP Medicare Complete through UnitedHealthcare HMO
Advantra Advantage (by Coventry) - HMO
Advantra Freedom (by Coventry) - PPO
Advantra Freedom Plus (by Coventry) - PPO
Aetna - HMO
Aetna - POS
Aetna - PPO
Aetna Better Health KS - HMO
Aetna HMO/PPO
Aetna
Allwell by HomeState Health - HMO
Allwell by Sunflower Health Plan - HMO
Ambetter by Home State Health Plan (MO) - EPO
Ambetter by Sunflower Health Plan (KS) - HMO
Beech Street/Viant (via Multi-Plan) - PPO
Blue Cross Blue Shield Of Kansas City
Blue Care - HMO
Blue Cross Blue Shield - Indemnity
Blue Medicare Advantage Access - PPO
Blue Medicare Advantage Complete - HMO
Blue Medicare Advantage Plus - HMO
Blue Medicare Essential - PPO
Care Improvement Plus/XL Health - RPPO
Cigna - HMO
Cigna - POS
Cigna - PPO
Cigna Connect - EPO
Cigna HealthSpring Advantage HMO
Cigna HealthSpring Preferred - HMO
Cigna SureFit - EPO
Cigna SureFit - PPO
Coventry - HMO
Coventry - POS
Coventry - PPO
Coventry One - PPO
Coventry Select - HMO
Evercare (by UnitedHealthcare) - PPO
First Health PPO
Freedom Network - PPO
Freedom Network Select - PPO
HMCC PHO
Home State Health Plan (MO) - HMO
Humana
Humana POS
Humana - PPO
Humana - Choice - PPO
Humana Gold Choice - PFFS
Humana Gold Plus HMO
Kansas Health Advantage - SNP
Missouri Care (MO) - HMO
MO Medicare Select/AllyAlign - SNP
Multiplan - PPO
NHC Advantage/AllyAlign - SNP
Preferred Care Blue - PPO
Preferred Health Professionals - PPO
Private Healthcare Systems - PPO
Savility - POS
Sunflower State Health Plan (KS) - HMO
Tricare Prime/HealthNet
United AARP - PPO
United Evercare - PPO
United Healthcare - HMO
United Healthcare - POS
United Healthcare - PPO
United Secure Horizons - PPO
UnitedHealth Community Plan (KS) - HMO
UnitedHealth Community Plan (MO) - HMO
WellCare - PPO (HCA Employees)
Worker's Compensation - Aetna
Worker's Compensation - CCO/Rockport
Worker's Compensation - Comp Results
Worker's Compensation - Corvel
Worker's Compensation - First Health
Worker's Compensation - Premier
Abdominal Pain
Cervical Conization
Chlamydia
Colposcopy
Ectopic Pregnancy
Endometrial Ablation
Endometriosis
Fibroids
Gynecologic Surgery
Heavy Periods
Hysterectomy
Hysteroscopy
Laparoscopic Surgery
Laparoscopy
Menstrual Issues
Minimally Invasive Surgery
Ovarian Cyst
Painful Periods
Pelvic Adhesion
Pelvic Inflammatory Disease
Pelvic Pain
Tubal Ligation
Uterine Fibroids