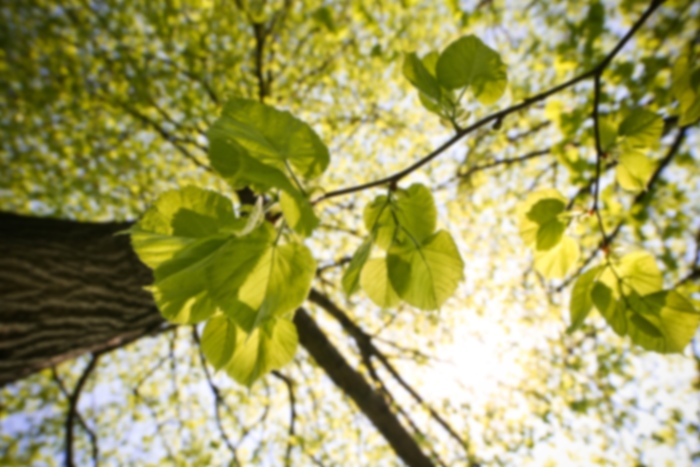 Michaela L Galimba,
CNM
Certified Nurse - Midwife
I have had the distinct privilege of caring for women for almost 20 years. I started my career in an urban high risk hospital doing labor and delivery for 9 years. I discovered that women not only needed strong professionals at their side during birth, but also before, during and after pregnancy. I was drawn to the need of women for education and support and at the urging of many colleagues, friends and family, I decided to pursue midwifery.

I have been practicing as a certified nurse midwife in the Kansas City area for over 9 years. I especially enjoy spending time with patients providing education and a majority of my early practice focused on adolescent care and first time parents.

In my spare time, I enjoy family activities. My husband and I have 4 children who keep us very busy! Some of our newest adventures include having a college freshman, travel sports teams for our high school girls, and a kindergartener this year! We also have 2 dogs and a cat just to keep us on our toes.
First available appointment is on 11/7/19
First available appointment is on 10/31/19
First available appointment is on 11/7/19
Annual Exam
Birth
Birth Coach
Birth Control
Breast Exams
Breastfeeding Counseling
Breastfeeding Support
Childbirth
Contraception
Family Contraceptive Care
Family Counseling
Family Planning
Female Exams
GYN Care
Gynecologic Problems
Gynecological Examination
Gynecology
Labor and Delivery
Low-Intervention Childbirth
Midwife
Midwifery
Natural Childbirth
Natural Delivery
Nitrous Oxide
OB Care
Obstetrics
Pap Smear
Pelvic Exams
Postpartum Care
Pre-Natal Care
Pregnancy
Pregnancy & Maternity Care
Pregnancy Care
Prenatal Care and Counseling
Vaginal Delivery
Well Woman Care
Well-Woman Exams
Women's Wellness
This provider has limited online appointment availability, so please call the office for assistance scheduling with this provider.
AARP Medicare Complete through UnitedHealthcare HMO
Advantra Advantage (by Coventry) - HMO
Advantra Freedom (by Coventry) - PPO
Advantra Freedom Plus (by Coventry) - PPO
Aetna - HMO
Aetna - POS
Aetna - PPO
Aetna Better Health KS - HMO
Aetna HMO/PPO
Aetna
Allwell by HomeState Health - HMO
Allwell by Sunflower Health Plan - HMO
Ambetter by Home State Health Plan (MO) - EPO
Ambetter by Sunflower Health Plan (KS) - HMO
Beech Street/Viant (via Multi-Plan) - PPO
Blue Cross Blue Shield Of Kansas City
Blue Care - HMO
Blue Cross Blue Shield - Indemnity
Blue Medicare Advantage Access - PPO
Blue Medicare Advantage Complete - HMO
Blue Medicare Advantage Plus - HMO
Blue Medicare Essential - PPO
Care Improvement Plus/XL Health - RPPO
Cigna - HMO
Cigna - POS
Cigna - PPO
Cigna Connect - EPO
Cigna HealthSpring Advantage HMO
Cigna HealthSpring Preferred - HMO
Cigna SureFit - EPO
Cigna SureFit - PPO
Coventry - HMO
Coventry - POS
Coventry - PPO
Coventry One - PPO
Coventry Select - HMO
Evercare (by UnitedHealthcare) - PPO
First Health PPO
Freedom Network - PPO
Freedom Network Select - PPO
HMCC PHO
Home State Health Plan (MO) - HMO
Humana
Humana POS
Humana - PPO
Humana - Choice - PPO
Humana Gold Choice - PFFS
Humana Gold Plus HMO
Kansas Health Advantage - SNP
Missouri Care (MO) - HMO
MO Medicare Select/AllyAlign - SNP
Multiplan - PPO
NHC Advantage/AllyAlign - SNP
Preferred Care Blue - PPO
Preferred Health Professionals - PPO
Private Healthcare Systems - PPO
Savility - POS
Sunflower State Health Plan (KS) - HMO
Tricare Prime/HealthNet
United AARP - PPO
United Evercare - PPO
United Healthcare - HMO
United Healthcare - POS
United Healthcare - PPO
United Secure Horizons - PPO
UnitedHealth Community Plan (KS) - HMO
UnitedHealth Community Plan (MO) - HMO
WellCare - PPO (HCA Employees)
Worker's Compensation - Aetna
Worker's Compensation - CCO/Rockport
Worker's Compensation - Comp Results
Worker's Compensation - Corvel
Worker's Compensation - First Health
Worker's Compensation - Premier
Annual Exam
Birth
Birth Coach
Birth Control
Breast Exams
Breastfeeding Counseling
Breastfeeding Support
Childbirth
Contraception
Family Contraceptive Care
Family Counseling
Family Planning
Female Exams
GYN Care
Gynecologic Problems
Gynecological Examination
Gynecology
Labor and Delivery
Low-Intervention Childbirth
Midwife
Midwifery
Natural Childbirth
Natural Delivery
Nitrous Oxide
OB Care
Obstetrics
Pap Smear
Pelvic Exams
Postpartum Care
Pre-Natal Care
Pregnancy
Pregnancy & Maternity Care
Pregnancy Care
Prenatal Care and Counseling
Vaginal Delivery
Well Woman Care
Well-Woman Exams
Women's Wellness