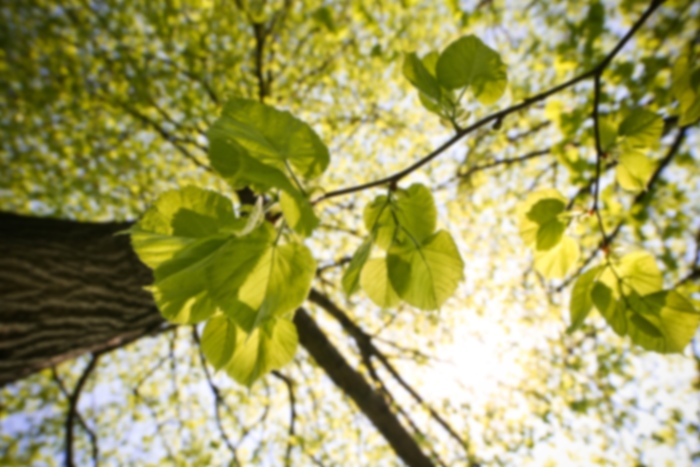 Pierre Castera,
MD
Colon and Rectal Surgery
Dr. Pierra Castera is a board-certified, fellowship-trained colorectal surgeon with Colorectal Surgery Associates in Kansas City, Mo. Affiliated with Research Medical Center, Dr. Castera has more than 20 years of experience. He is a diplomat of the American Board of Colon & Rectal Surgery, the American Board of Surgery and the National Board of Medical Examiners. Dr. Castera is also a fellow of the American Society of Colon & Rectal Surgery
Care Philosophy
The physicians of Colorectal Surgery Associates, PC are committed to treating patients as individuals, to communicating their medical care in a manner that patients can understand, and to developing trusting doctor-patient relationships in order to foster the best possible treatment outcomes.
AARP Medicare Complete through UnitedHealthcare HMO
Advantra Advantage (by Coventry) - HMO
Advantra Freedom (by Coventry) - PPO
Advantra Freedom Plus (by Coventry) - PPO
Aetna - HMO
Aetna - POS
Aetna - PPO
Aetna Better Health KS - HMO
Aetna HMO/PPO
Aetna
Allwell by HomeState Health - HMO
Allwell by Sunflower Health Plan - HMO
Ambetter by Home State Health Plan (MO) - EPO
Ambetter by Sunflower Health Plan (KS) - HMO
Beech Street/Viant (via Multi-Plan) - PPO
Blue Cross Blue Shield Of Kansas City
Blue Care - HMO
Blue Cross Blue Shield - Indemnity
Blue Medicare Advantage Access - PPO
Blue Medicare Advantage Complete - HMO
Blue Medicare Advantage Plus - HMO
Blue Medicare Essential - PPO
Care Improvement Plus/XL Health - RPPO
Cigna - HMO
Cigna - POS
Cigna - PPO
Cigna Connect - EPO
Cigna HealthSpring Advantage HMO
Cigna HealthSpring Preferred - HMO
Cigna SureFit - EPO
Cigna SureFit - PPO
Coventry - HMO
Coventry - POS
Coventry - PPO
Coventry One - PPO
Coventry Select - HMO
Evercare (by UnitedHealthcare) - PPO
First Health PPO
Freedom Network - PPO
Freedom Network Select - PPO
HMCC PHO
Home State Health Plan (MO) - HMO
Humana
Humana POS
Humana - PPO
Humana - Choice - PPO
Humana Gold Choice - PFFS
Humana Gold Plus HMO
Kansas Health Advantage - SNP
Missouri Care (MO) - HMO
MO Medicare Select/AllyAlign - SNP
Multiplan - PPO
NHC Advantage/AllyAlign - SNP
Preferred Care Blue - PPO
Preferred Health Professionals - PPO
Private Healthcare Systems - PPO
Savility - POS
Sunflower State Health Plan (KS) - HMO
Tricare Prime/HealthNet
United AARP - PPO
United Evercare - PPO
United Healthcare - HMO
United Healthcare - POS
United Healthcare - PPO
United Secure Horizons - PPO
UnitedHealth Community Plan (KS) - HMO
UnitedHealth Community Plan (MO) - HMO
WellCare - PPO (HCA Employees)
Worker's Compensation - Aetna
Worker's Compensation - CCO/Rockport
Worker's Compensation - Comp Results
Worker's Compensation - Corvel
Worker's Compensation - First Health
Worker's Compensation - Premier
Abdominal Disorders
Abdominal Pain
Abscess
Anal and Rectal Cancer
Anal Disorders
Anal Fissure or Fistula
Anorectal Abscess
Appendicitis
Colectomy
Colon and Rectal Surgery
Colonoscopy
Colorectal Cancer
Crohn's Disease
Destruction of Anal Tumor
Enterostomy (Laparoscopic or Open)
Excision of Rectal or Intestinal Tumor
Fecal Impaction Removal
Fistulectomy
Gastroenterology Procedures
Gastrointestinal Diseases
Hemorrhoidectomy
Hemorrhoids
Inflammatory Bowel Disease
Intestinal Obstruction
Intestinal Transplant
Proctectomy (Open or Laparoscopic - Swenson and Duhamel Procedures)
Repair of Anal and Rectal Defects
Secondary Malignancies
Ulcer
Accepts most insurance. Contact your insurance provider for coverage information
Abdominal Disorders
Abdominal Pain
Abscess
Anal and Rectal Cancer
Anal Disorders
Anal Fissure or Fistula
Anorectal Abscess
Appendicitis
Colectomy
Colon and Rectal Surgery
Colonoscopy
Colorectal Cancer
Crohn's Disease
Destruction of Anal Tumor
Enterostomy (Laparoscopic or Open)
Excision of Rectal or Intestinal Tumor
Fecal Impaction Removal
Fistulectomy
Gastroenterology Procedures
Gastrointestinal Diseases
Hemorrhoidectomy
Hemorrhoids
Inflammatory Bowel Disease
Intestinal Obstruction
Intestinal Transplant
Proctectomy (Open or Laparoscopic - Swenson and Duhamel Procedures)
Repair of Anal and Rectal Defects
Secondary Malignancies
Ulcer