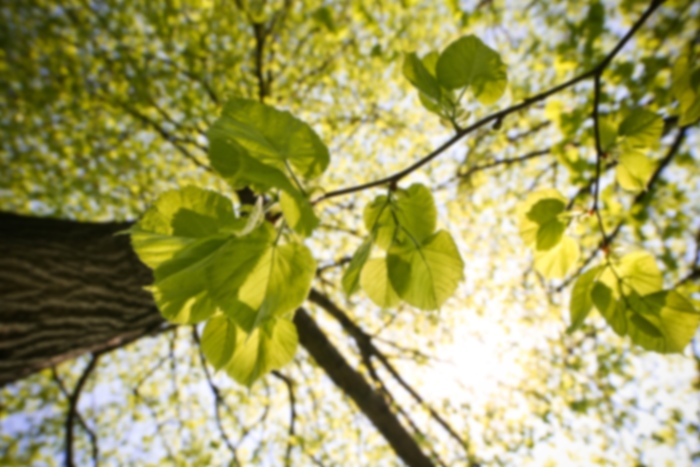 Sarah Yeamans,
CNM
Certified Nurse - Midwife
Next to my own role as a wife and mother, walking alongside women during their journeys of pregnancy and childbirth is the deepest joy of my life. My own mother had four natural births and I grew up around the empowering assumption that women are powerful, strong, and capable of bringing life into the world no matter what their birth story looks like. After earning a BA in biblical studies and psychology at Taylor University, that early belief in birth came full story as I returned to school to pursue midwifery. During the years of 2007-2012, I earned my BSN from Research College of Nursing, my MSN from Frontier Nursing University, and also worked as a labor/delivery and postpartum nurse.
I have had the joy of practicing as a midwife in the Kansas City area for the last 6 years in both the freestanding birth center and hospital settings. To work with the supportive team at Midwest Women's Specialists now is such an honor.
Care Philosophy
Conservative, caring, informative care is my utmost priority. While I provide confident leadership, it is my hope to partner with women, helping to educate and empower as we make decisions together.
Annual Exam
Birth Coach
Birth Control
Breastfeeding Support
Childbirth
Family Planning
Female Exams
GYN Care
Gynecologic Problems
Gynecology
Labor and Delivery
Low-Intervention Childbirth
Midwife
Midwifery
Natural Childbirth
Nitrous Oxide
OB Care
Obstetrics
Papsmear
Pelvic
Pelvic Exam
Postpartum Care
Pregnancy & Maternity Care
Pregnancy Care
Prenatal Care
Well Woman Care
Well-Woman Exams
Women's Wellness
This provider has limited online appointment availability, so please call the office for assistance scheduling with this provider.
AARP Medicare Complete through UnitedHealthcare HMO
Advantra Advantage (by Coventry) - HMO
Advantra Freedom (by Coventry) - PPO
Advantra Freedom Plus (by Coventry) - PPO
Aetna - HMO
Aetna - POS
Aetna - PPO
Aetna Better Health KS - HMO
Aetna HMO/PPO
Aetna
Allwell by HomeState Health - HMO
Allwell by Sunflower Health Plan - HMO
Ambetter by Home State Health Plan (MO) - EPO
Ambetter by Sunflower Health Plan (KS) - HMO
Beech Street/Viant (via Multi-Plan) - PPO
Blue Cross Blue Shield Of Kansas City
Blue Care - HMO
Blue Cross Blue Shield - Indemnity
Blue Medicare Advantage Access - PPO
Blue Medicare Advantage Complete - HMO
Blue Medicare Advantage Plus - HMO
Blue Medicare Essential - PPO
Care Improvement Plus/XL Health - RPPO
Cigna - HMO
Cigna - POS
Cigna - PPO
Cigna Connect - EPO
Cigna HealthSpring Advantage HMO
Cigna HealthSpring Preferred - HMO
Cigna SureFit - EPO
Cigna SureFit - PPO
Coventry - HMO
Coventry - POS
Coventry - PPO
Coventry One - PPO
Coventry Select - HMO
Evercare (by UnitedHealthcare) - PPO
First Health PPO
Freedom Network - PPO
Freedom Network Select - PPO
HMCC PHO
Home State Health Plan (MO) - HMO
Humana
Humana POS
Humana - PPO
Humana - Choice - PPO
Humana Gold Choice - PFFS
Humana Gold Plus HMO
Kansas Health Advantage - SNP
Missouri Care (MO) - HMO
MO Medicare Select/AllyAlign - SNP
Multiplan - PPO
NHC Advantage/AllyAlign - SNP
Preferred Care Blue - PPO
Preferred Health Professionals - PPO
Private Healthcare Systems - PPO
Savility - POS
Sunflower State Health Plan (KS) - HMO
Tricare Prime/HealthNet
United AARP - PPO
United Evercare - PPO
United Healthcare - HMO
United Healthcare - POS
United Healthcare - PPO
United Secure Horizons - PPO
UnitedHealth Community Plan (KS) - HMO
UnitedHealth Community Plan (MO) - HMO
WellCare - PPO (HCA Employees)
Worker's Compensation - Aetna
Worker's Compensation - CCO/Rockport
Worker's Compensation - Comp Results
Worker's Compensation - Corvel
Worker's Compensation - First Health
Worker's Compensation - Premier
Annual Exam
Birth Coach
Birth Control
Breastfeeding Support
Childbirth
Family Planning
Female Exams
GYN Care
Gynecologic Problems
Gynecology
Labor and Delivery
Low-Intervention Childbirth
Midwife
Midwifery
Natural Childbirth
Nitrous Oxide
OB Care
Obstetrics
Papsmear
Pelvic
Pelvic Exam
Postpartum Care
Pregnancy & Maternity Care
Pregnancy Care
Prenatal Care
Well Woman Care
Well-Woman Exams
Women's Wellness