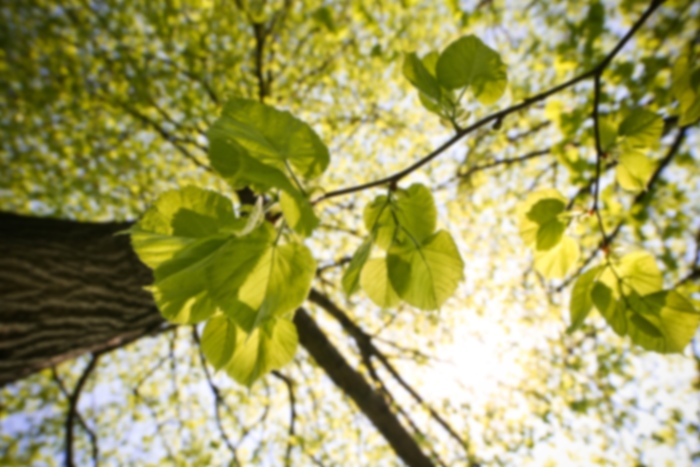 Terry D Suppes,
DO
Family Medicine
Doctor Terry Suppes obtained his medical degree from the University of health Sciences, College of Osteopathic Medicine and completed his residency at the Trinity-Lutheran Family Practice Residency Program. Dr. Suppes is board-Certified in Family Medicine and Geriatrics. He holds a Bachelor's Degree in Pharmacy. Dr. Suppes has been associated with Research Family Medicine Residency for over 24 years. He is interested in providing comprehensive care to all his patients and encourages them to collaborate with their physicians to maintain health and activity. Dr. Suppe is affiliated with Research medical Center.
Care Philosophy
I am a member of Midwest Physicians , an integrated , multi - specialty group that strives to provide high quality , compassionate healthcare in a caring , affordable , timely and accessible manner. Our doctors collaborate with patients , their physician colleagues and other healthcare professionals to help ensure each patients individual healthcare needs are met.
First available appointment is on 11/5/19
First available appointment is on 11/5/19
Accepts most insurance. Contact your insurance provider for coverage information
Abscess Incision and Drainage
ADD
Adolescent Health
Anxiety
Arthritis
Asthma
Asthma and Allergic Disorders
Attention Deficit Disorder or Attention Deficit Hyperactivity Disorder - ADD
Biopsies
Chronic Sinusitis
Colposcopy
Depression
Diabetes
Diabetes Care
EKG (Electrocardiogram)
Emphysema
Family Practice
Fractures
General Medicine
Heart Disease
High Blood Pressure
High Cholesterol
Hypertension
Hypertension Management
Immunizations (Vaccinations)
Infection
Injury
Men's Health
Obesity
Osteoarthritis
Osteoporosis
Otitis Media
Pap Smear
Parkinson's Disease
Physicals
Pneumonia
Skin Biopsy
Skin Cancer
Sleep Apnea
Sleep Apnea Syndromes
Spirometry
Weight Loss
Well Baby Care
Woman's Health – Wellness
This provider has limited online appointment availability, so please call the office for assistance scheduling with this provider.
AARP Medicare Complete through UnitedHealthcare HMO
Advantra Advantage (by Coventry) - HMO
Advantra Freedom (by Coventry) - PPO
Advantra Freedom Plus (by Coventry) - PPO
Aetna - HMO
Aetna - POS
Aetna - PPO
Aetna Better Health KS - HMO
Aetna HMO/PPO
Aetna
Allwell by HomeState Health - HMO
Allwell by Sunflower Health Plan - HMO
Ambetter by Home State Health Plan (MO) - EPO
Ambetter by Sunflower Health Plan (KS) - HMO
Beech Street/Viant (via Multi-Plan) - PPO
Blue Cross Blue Shield Of Kansas City
Blue Care - HMO
Blue Cross Blue Shield - Indemnity
Blue Medicare Advantage Access - PPO
Blue Medicare Advantage Complete - HMO
Blue Medicare Advantage Plus - HMO
Blue Medicare Essential - PPO
Care Improvement Plus/XL Health - RPPO
Cigna - HMO
Cigna - POS
Cigna - PPO
Cigna Connect - EPO
Cigna HealthSpring Advantage HMO
Cigna HealthSpring Preferred - HMO
Cigna SureFit - EPO
Cigna SureFit - PPO
Coventry - HMO
Coventry - POS
Coventry - PPO
Coventry One - PPO
Coventry Select - HMO
Evercare (by UnitedHealthcare) - PPO
First Health PPO
Freedom Network - PPO
Freedom Network Select - PPO
HMCC PHO
Home State Health Plan (MO) - HMO
Humana
Humana POS
Humana - PPO
Humana - Choice - PPO
Humana Gold Choice - PFFS
Humana Gold Plus HMO
Kansas Health Advantage - SNP
Missouri Care (MO) - HMO
MO Medicare Select/AllyAlign - SNP
Multiplan - PPO
NHC Advantage/AllyAlign - SNP
Preferred Care Blue - PPO
Preferred Health Professionals - PPO
Private Healthcare Systems - PPO
Savility - POS
Sunflower State Health Plan (KS) - HMO
Tricare Prime/HealthNet
United AARP - PPO
United Evercare - PPO
United Healthcare - HMO
United Healthcare - POS
United Healthcare - PPO
United Secure Horizons - PPO
UnitedHealth Community Plan (KS) - HMO
UnitedHealth Community Plan (MO) - HMO
WellCare - PPO (HCA Employees)
Worker's Compensation - Aetna
Worker's Compensation - CCO/Rockport
Worker's Compensation - Comp Results
Worker's Compensation - Corvel
Worker's Compensation - First Health
Worker's Compensation - Premier
Abscess Incision and Drainage
ADD
Adolescent Health
Anxiety
Arthritis
Asthma
Asthma and Allergic Disorders
Attention Deficit Disorder or Attention Deficit Hyperactivity Disorder - ADD
Biopsies
Chronic Sinusitis
Colposcopy
Depression
Diabetes
Diabetes Care
EKG (Electrocardiogram)
Emphysema
Family Practice
Fractures
General Medicine
Heart Disease
High Blood Pressure
High Cholesterol
Hypertension
Hypertension Management
Immunizations (Vaccinations)
Infection
Injury
Men's Health
Obesity
Osteoarthritis
Osteoporosis
Otitis Media
Pap Smear
Parkinson's Disease
Physicals
Pneumonia
Skin Biopsy
Skin Cancer
Sleep Apnea
Sleep Apnea Syndromes
Spirometry
Weight Loss
Well Baby Care
Woman's Health – Wellness