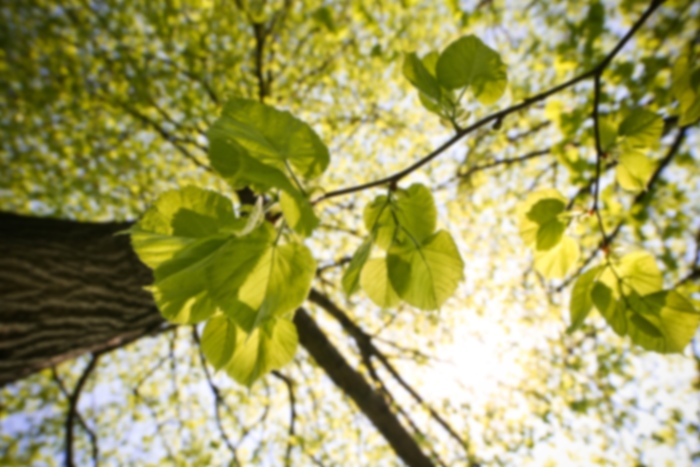 William T Stephenson,
MD
Medical Oncology
William T. Stephenson, MD serves as Chairman of the Integrated Network Cancer Program for Sarah Cannon Cancer Center for the Kansas City area. D .Stephenson is ABIM board-certified in Medical Oncology. He received his medical degree from the University of Kansas and served his internal medicine residency at the University of Virginia Health Sciences Center in Charlottesville. Dr. Stephenson completed fellowship training at Indiana University-Purdue University Indianapolis and the University of Utah in Salt Lake City. Dr. Stephenson has been practicing in the field of oncology and hematology in Kansas City since 1995.
Care Philosophy
Providing care to an individual with caner requires a team approach. With the wonderful advances brought to cancer medicine through genomic profiling and immunology, we can now tailor cancer care specifically to best attack cancer in ways that are less toxic than ever before. This requires close communication between the Medical Oncologist, Pathologist, Radiation Oncologist, Genetic Counselor, Surgeon, Dietician, Social Worker, the nursing team and a whole host of other team members. Sarah Cannon Cancer Center focuses on the whole patient with integrated cancer care across a network of services. I take both pride and joy in getting to know each individual for who they are and helping them learn how to navigate this wonderful new world of expanded cancer care in a way that works best for them and for their family.
Abnormal Bleeding Disorder
Anemia
Biopsies
Blood Diseases - Disorders
Blood Disorders
Blood Transfusions
Bone Cancer
Bone Marrow Aspiration
Bone Marrow Biopsy
Bone Marrow Disorders
Breast Cancer
Cancer
Cancer Care
Cancer Consultations
Cancer Counseling
Cancer Pain Management
Cancer Pain Treatment
Cancer Risk Counseling
Cancer Treatment (Oncology) Complications
Cancer Treatment Complications
Cervical Cancer
Chemotherapeutic Agents
Chemotherapy
Clinical Trials
Colon Cancer
Colon or Rectal Cancer Surgery
Colorectal (Colon) Cancer
Colorectal Cancer
Endometrial Cancer
Gynecologic Oncology
Head and Neck Cancers
Head Cancer
Hematologic Disorder Treatment
Hematologic Malignancies
Hematological Problems
Hematology
Hematology Leukemia
Hematology Lymphoma
Hematology Multiple Myeloma
Hematology or Oncology
Hematology Sickle Cell
Intrathecal Chemotherapy
Leukemia
Lung Cancer
Lymphoma
Malignancy
Medication Management
Melanoma
Melanoma (Skin Cancer)
Multiple Myeloma
Neck Cancer
Neoplastic Diseases
Nephrology Cancer
Non-Hodgkin's Lymphoma
Oral Cancer
Pancreatic Cancer
PET Scan (Positron Emission Tomography)
Prostate Cancer
Abnormal Bleeding Disorder
Anemia
Biopsies
Blood Diseases - Disorders
Blood Disorders
Blood Transfusions
Bone Cancer
Bone Marrow Aspiration
Bone Marrow Biopsy
Bone Marrow Disorders
Breast Cancer
Cancer
Cancer Care
Cancer Consultations
Cancer Counseling
Cancer Pain Management
Cancer Pain Treatment
Cancer Risk Counseling
Cancer Treatment (Oncology) Complications
Cancer Treatment Complications
Cervical Cancer
Chemotherapeutic Agents
Chemotherapy
Clinical Trials
Colon Cancer
Colon or Rectal Cancer Surgery
Colorectal (Colon) Cancer
Colorectal Cancer
Endometrial Cancer
Gynecologic Oncology
Head and Neck Cancers
Head Cancer
Hematologic Disorder Treatment
Hematologic Malignancies
Hematological Problems
Hematology
Hematology Leukemia
Hematology Lymphoma
Hematology Multiple Myeloma
Hematology or Oncology
Hematology Sickle Cell
Intrathecal Chemotherapy
Leukemia
Lung Cancer
Lymphoma
Malignancy
Medication Management
Melanoma
Melanoma (Skin Cancer)
Multiple Myeloma
Neck Cancer
Neoplastic Diseases
Nephrology Cancer
Non-Hodgkin's Lymphoma
Oral Cancer
Pancreatic Cancer
PET Scan (Positron Emission Tomography)
Prostate Cancer
Radiation Therapy
Abnormal Bleeding Disorder
Anemia
Biopsies
Blood Diseases - Disorders
Blood Disorders
Blood Transfusions
Bone Cancer
Bone Marrow Aspiration
Bone Marrow Biopsy
Bone Marrow Disorders
Breast Cancer
Cancer
Cancer Care
Cancer Consultations
Cancer Counseling
Cancer Pain Management
Cancer Pain Treatment
Cancer Risk Counseling
Cancer Treatment (Oncology) Complications
Cancer Treatment Complications
Cervical Cancer
Chemotherapeutic Agents
Chemotherapy
Clinical Trials
Colon Cancer
Colon or Rectal Cancer Surgery
Colorectal (Colon) Cancer
Colorectal Cancer
Endometrial Cancer
Gynecologic Oncology
Head and Neck Cancers
Head Cancer
Hematologic Disorder Treatment
Hematologic Malignancies
Hematological Problems
Hematology
Hematology Leukemia
Hematology Lymphoma
Hematology Multiple Myeloma
Hematology or Oncology
Hematology Sickle Cell
Intrathecal Chemotherapy
Leukemia
Lung Cancer
Lymphoma
Malignancy
Medication Management
Melanoma
Melanoma (Skin Cancer)
Multiple Myeloma
Neck Cancer
Neoplastic Diseases
Nephrology Cancer
Non-Hodgkin's Lymphoma
Oral Cancer
Pancreatic Cancer
PET Scan (Positron Emission Tomography)
Prostate Cancer
Radiation Therapy