24-Hour In-hospital Obstetrics Hospitalists Program
Most babies are born without complications for mother or baby. Should difficulties arise, however, you and your baby will have access to the full services of Research Medical Center's comprehensive medical facilities.
What is an OB Hospitalist?
OB hospitalists are board-certified obstetricians that do not have an outside office with private patients. Instead, their "practice" is within the hospital serving patients that are admitted or come to the emergency room. They provide continuity of care if your personal doctor isn't present.
Comprehensive OB Care
Our hospital is proud to offer V-BAC (vaginal birth after c-section), and we also have c-section delivery rooms—immediately accessible from the regular labor and delivery rooms—in case of an emergency or a difficult delivery. Experienced physicians in more than 35 specialties and sub-specialties serve on the hospital staff, including board certified OB hospitalists who are on site 24/7. Neonatal and adult intensive care units located in the hospital offer additional medical resources, should they be required.
And after your baby's birth, you will transition to the mother/baby unit to relax, recover and get to know the newest member of your family.
Benefits of Access to 24-hour OB Care
Experienced OB physicians in house 24-hours, every day
Review your test results and fetal heart rate tracings
Collaborate with your OB for quality care for both you and your baby
Access to other specialist physicians, 24-hours, every day
By expanding our OB team, we're working to enhance the patient experience at every level. It is one more reason why women are choosing Research Medical Center for their care before, during and after the birth of their baby.
Accepted Insurance Plans
Our OB Hospitalists

Dr Amber Bledsoe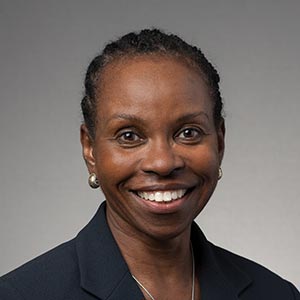 Dr Brenda Lofton

Dr Rhonda Wright
OB Emergency Room
OB Hospitalists have additional training in neonatal resuscitation, advanced cardiac life support and OB emergency care. They will also be available for consultations in the hospital and for urgent care at the Obstetrics ER, located on the hospital's second floor, with check in at women's services registration. The OB Hospitalists will assess and manage patients as requested by the patient's primary OB physician. The hospitalists will act as the OB emergency physician and will see any obstetric patient who would normally be seen by the on-call staff physician.
Types of emergency care cases the hospitalists might see include patients with ectopic pregnancies, miscarriages, and tubo-ovarian abscesses. Because OB Hospitalists are always on site, they can provide immediate surgery or manage problems and consult with the patient's primary OB/GYN. This service also enhances access for emergency medical providers needing specialized care for their pregnant or laboring patients. Mothers throughout Missouri and Kansas who have perinatal complications or who are at risk for early delivery can be transferred to the hospital for care and neonatal support that may not be available at their local hospital. Their care will be coordinated with their primary OB/GYN physician.
For more information about the Obstetrics Hospitalists and Obstetrics ER programs at Research Medical Center, call (816) 276-3206.