Losing weight can feel like an overwhelming uphill battle. Obesity can affect your health, your happiness and put you at risk for multiple chronic diseases such as: Type 2 Diabetes, Hypertension (high blood pressure), Sleep Apnea, Heart Disease, Stroke and more.
Why Obesity Management Now?
At Research Medical Center, part of HCA Midwest Health, our caring and knowledgeable metabolic health and obesity management team is here to help you take charge of your health. Weight loss and metabolic health treats obesity and can help reduce related health problems. Our multidisciplinary care team will talk with you about your wants, needs, goals and partner with you to develop an individualized care plan.
This Comprehensive Program Includes
Evaluation and Education
Behavior Therapy
Nutritional Counseling and Meal Planning with Registered Dietician
Exercise Planning with Personal Trainer
Weight Loss Medication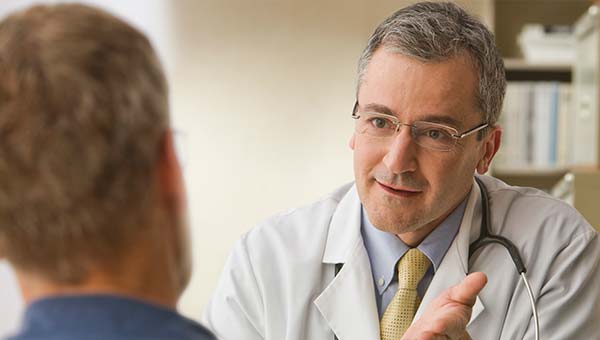 Your Team
Bradley Freilich, MD, Board Certified Gastroenterologist who is also certified by the American Board of Obesity Medicine. He will see you for your initial assessment, learn about your health history, and order lab work. He will also order an EKG and ECHO to evaluate your cardiovascular functioning. Dr. Freilich will talk with you about your weight loss goals and set up your weight loss program with you.
Janay Kissinger, NP–C
Lauren Barber, NP–C
Tara Crumby, RN, CPT, FNS,
Janay or Lauren will consult with your physician, order medications when indicated, and review your weight loss goals and clinical data.
Tara Crumby will perform body composition assessments, talk with you about your weight loss regimen, and facilitate communication among your weight loss team.
To begin your journey to better health, call (816) 361-0055.
Components of this program are covered by most major health insurance plans. A one-time, up-front fee of $500 covers consultations with personal trainer, dietician, behavior counselor and monthly body mass composition scans.
Doctor visits, lab draws and other medical tests, gym membership, weight loss medication, and food and supplements are billed to insurance and/or the financial responsibility of the patient.